Choose the Right CRM for Your Business
Learn how you can harness the power of CRM technology to attract & retain more customers & grow your business.
All businesses need customers. They are the fundamental requirement in any industry, no matter what you make or do or how big you are. If you are to survive and thrive over the long run, you must find and keep customers.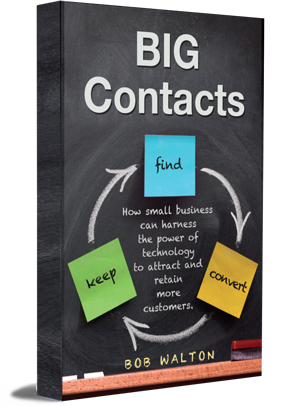 That's why it is crucial to understand and master the "customer lifecycle." When you have loyal customers, you reap the benefits of the hard work you invested to win them over. Losing them is expensive – it costs several times more to find and acquire a new customer than it does to retain an existing one – and you can avoid that cost by developing a laser-sharp focus on the three phases of their lifecycle.
This book will help to ensure that your business is on the right track for consistent and meaningful growth, with the following insights:
The 3 Key Phases of the Customer Lifecycle, Their Challenges, & the Rewards for Getting it Right
How to Leverage CRM Software to Help You Manage the Entire Customer Lifecycle
How to Evaluate Your Own Business – You Can't Improve Without Measuring Your Needs
Get Your FREE Copy Instantly!

LEARN HOW TO DETERMINE YOUR STRENGTHS & WEAKNESSES IN EACH PHASE OF THE CUSTOMER LIFECYCLE.
You can then confidently research, review, and choose the best CRM system for your business.