Powerful customer relationships can help businesses stand the test of time. Earning customer loyalty isn't the easiest thing to do, but it is extremely rewarding!
Customer relationship management aims at making this process easier by efficiently organizing contact data to help track, modify and personalize every interaction. 
While most businesses take their time to find the best CRM software, very few of them pay attention to its implementation. Consequently, they see no real results and are left wondering-
What went wrong?
Even the best contact management software for small business will be of no good to you if it is not properly integrated. This is why you need to take into account various CRM implementation best practices to ensure seamless integration of the tool into your business processes.
There are several things to work around when drafting a CRM implementation strategy. 
How steep is the learning curve of the tool?
How much time and money are you willing to allocate to the implementation process?
What features are you looking for?
This guide uncovers the 11 best practices to consider when transitioning to a customer relationship management tool. You can refer to these practices to ensure that the time and effort you put into the CRM system do not go to waste and yield profitable outcomes. 
What is CRM?
Regardless of the scale of an enterprise, customer relationships are critical to its success. A system that efficiently manages these relationships can help sales teams close more deals and generate more profits. 
This is where CRM comes into play.
Customer Relationship Management refers to techniques and strategies that empower businesses to stay better connected with their prospects and customers. This is the reason why CRM is also known as prospect management software.
CRM can help you manage contacts, generate leads, personalize and automate interactions based on customers' position in the buyer's journey and make accurate predictions for your business. 
This is done by collating all customer information in one place and making it accessible to employees across the organization. 
The potential for CRM is endless, with more advanced features such as email marketing, sales automation, and artificial intelligence being incorporated every day. Evaluating your business needs can help ascertain which features out of these would be the most beneficial for your business. 
Keep in mind that the tool can only do so much for you on its own. You need to adopt CRM best practices to see your efforts translating into real profits. 
Read More: What is CRM? A Complete Guide To CRM Software
Components of a CRM System
CRM systems have seen massive change over the years. What started out as contact profiles with basic details have now evolved into comprehensive databases with advanced functionalities. 
The essential components of a CRM system are:
1. Marketing Automation
One of the most critical components of any CRM solution is marketing automation. You can find out who your potential customers are, what they like, and how to target your marketing efforts in a  way that yields positive outcomes. 
With CRM features like mass email campaigns and pre-existing templates, you can get the most out of your marketing efforts. 
Read More: Marketing Automation–Goals and Strategies That Work
2. Customer Service
If you find your customer retention levels dipping, maybe it's time to reconsider your customer service approach. 
Ask yourself important questions such as- 
Do your customers feel heard?
How quickly do you respond to queries?
Is your customer service team short-staffed?
Customer service is undeniably important for any enterprise. A CRM system can help you develop a deeper understanding of your customers and modify your services accordingly. You can offer quicker, more reliable assistance to your customers with the implementation of a CRM system and earn their loyalty. 
3. Lead Management
The lead management component of the CRM can help businesses capture more leads and convert them into actual customers. 
This can be done by effectively managing marketing campaigns, mailing lists, following up on time, and personalizing every interaction based on the data stored in the CRM.
4. Sales Automation
CRM systems can shorten the length of the sales cycle by 8-14%. This is a result of the sales automation capabilities of a CRM that allow businesses to generate leads, manage contact profiles and track opportunities with ease. The sales forecasting feature can offer valuable insights to drive the business's growth.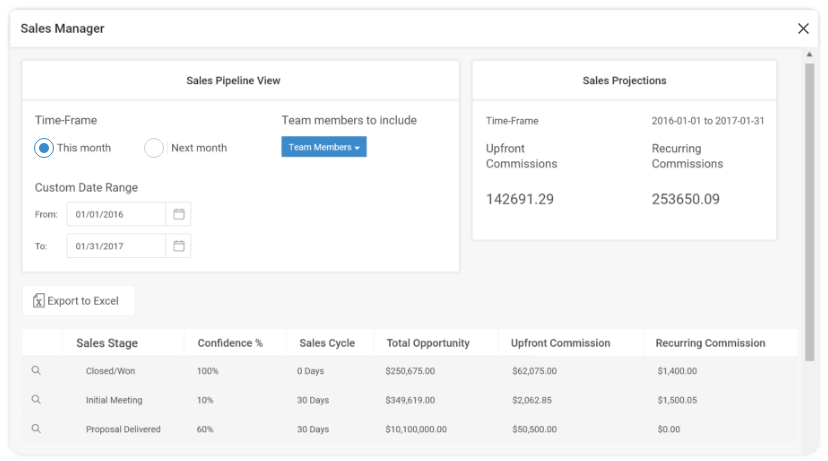 Read More: Sales Tracking – 7 Best Practices for Small Businesses
5. Reporting and Analytics
The built-in analytics and reporting features of CRM can help you stay on top of things that matter!
You can track various metrics and gain insights to improve your day-to-day operations. CRM helps you visualize data and acquire an in-depth knowledge of market trends, your team members' performances, and your company's overall progress.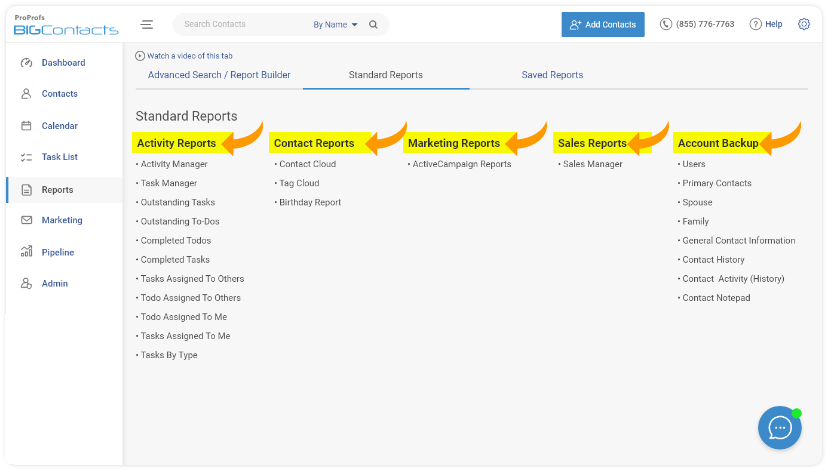 6.  Workflow Management
A streamlined workflow can reduce operating costs and improve the overall efficiency of your organization. All the time and resources that go into repetitive tasks can be eliminated to create a smooth process flow. 
CRM makes this possible by allowing you to customize the processes based on your needs and creating a cohesive workflow that makes things easier for everyone involved.
11 Best Practices for CRM Implementation
Once you choose a CRM tool for your organization, you need to conduct a thorough assessment of your needs before implementing it. 
You must lay out a detailed plan of going about the implementation to get the results you are looking for. 
Here are 11 of the CRM implementation best practices that can help you switch to and make the most out of a CRM tool:
1. Involvement of Upper Management
To garner support for your CRM implementation goals, you must lead by example. Successful CRM implementation involves the cooperation of multiple departments. The glue that keeps your departments working toward a common goal is top-level management.
Enthusiasm is contagious and has a definite trickle-down effect. Clearly indicating management's enthusiasm for and commitment to CRM initiatives will encourage participation from everyone.
Since CRM is not a set-it-and-forget-it solution, top management must consistently take the lead in crafting new initiatives to promote staff involvement.
2. Clearly Defined Objectives and Requirements
The best practices CRM require you to clearly define what areas you are experiencing problems with, what features you require, and what goals you wish to achieve. 
The more specific and achievable your goals are, the easier it will be for you to define an optimal strategy. Keeping your objectives broad may be the easy way out, but it will not produce the results that you require. 
Narrow down the focus of your CRM implementation to goals that are precise and measurable. Take into account your budget, available infrastructure, and existing systems before defining the implementation strategy. 
With time, you can expand the scope of CRM implementation to address various areas. This organic growth will be a more natural progression, and your ROI will increase exponentially over time. 
3. Segment Your Customer Base
80% of customers choose businesses that offer a personalized service. Your CRM strategy and implementation model, therefore, has to take into account customer segmentation. You can divide contacts based on their potential, preferences, and pain points. Such segmentation can allow you to make your interactions much more relevant. 
Every prospect that you are in touch with has a different potential and, therefore, requires a different level of engagement to convert. You can modify the content and change the frequency of your marketing efforts depending on the segment that you are targeting. This can result in an improvement in your brand loyalty and, consequently, your revenue. 
4. Simplify the Usage 
The more complex your CRM strategy implementation gets, the more likely it is to go wrong. 
Keeping it simple can help your team use the CRM tool to the best of its ability. While you may get tempted to go for the advanced features, they will unnecessarily complicate the tools for you if you are never going to use them. 
You can further simplify the processes by taking advantage of the automation capabilities of the CRM tool. 
5. Use Data Efficiently
You need to migrate a large volume of data to the CRM during the course of its implementation. It is important to ensure the accuracy of this data. You need to declutter your database by removing any duplicates before it is fed into the CRM software.
Data cleansing is one of the CRM best practices that can be highly beneficial in the long run. You need to use the data effectively if you wish to see promising results. Make sure that the data in your CRM is usable and can deliver actionable insights to help your employees make better decisions.
6. Train Employees Properly 
Not only do your employees need to learn how to use the tool, but they also need to be motivated to use it in the best way possible. Some members of the organization may not be as accepting of the change as you would expect them to be. You need to handle this situation tactfully and help them realize the potential of contact management software for small business. 
You can organize training sessions with the CRM vendor for your team to get better acquainted with the tool during the roll-out. Providing adequate training can help your team members get more comfortable with using the software. 
You also need to define internal usage guidelines to avoid confusion and bring uniformity to the whole process.  
7. Routinely Monitor Progress
It is crucial to set relevant metrics to measure the progress of your initiatives. Routinely monitor how well the implementation strategy is working and what adjustments need to be made to improve its efficiency. 
While your strategy may have looked perfect on paper, there are several things that you will learn when you start working on the ground. Make sure you have a flexible strategy that can be adjusted based on the ongoing progress of the implementation. 
8. Appoint a Project Manager
One of the CRM implementation best practices is to appoint a project manager to ensure that the implementation process stays on track. 
The project manager should know the system in and out. 
The appointed project manager needs to encourage the team to get acquainted with the functionalities and provide assistance to anyone who needs it. The project manager can also stay in touch with the vendor and educate the team about any new developments related to the project. 
With the help of a project manager for the implementation process, the timeline can be shortened without any compromise with the effectiveness. 
9. Customize the Tool 
Keep in mind that – the tool is there to assist your team. 
This means that you can customize it to better align with your processes.
You need to include features that make the job easier for your team members instead of the other way around. Unnecessary complicated interfaces or features that clutter the system can be a nightmare for the end-users of the tool.
Focus on the type of collaboration, automation, and intelligence features you require and customize the system accordingly. 
10. Carry out a Risk Analysis
Being aware of the challenges that you may encounter during the roll-out can help you be better prepared for them. 
One of the CRM implementation best practices is to carry out a risk analysis with your requirements in mind before you begin the implementation process. 
Finding out the scope of implementation can help you map out the right strategy and keep a note of all that can go wrong. Get an estimate of the timeline, budget, and level of training you need to provide for effortless integration of the CRM.  This is one of the best CRM implementation strategies to ensure things go according to your plan. 
11. Seek Feedback From Team Members
To get a clear picture of how the team members are faring with the new system, continuously seek feedback from them. This can help you discover any improvements that may be needed in the implementation strategy or any feature that they feel the system currently lacks. 
Since your team members are the ones who are going to use the tool eventually, it is important to consider their opinion.  Get in touch with different departments and find out how you can improve the interface to make the tool more accessible for them.  
Benefits of CRM Implementation 
61% of sales teams that perform well use CRM to automate their processes. This is a testament to the prowess of CRM in helping businesses garner more sales. 
Deploying a CRM system to manage prospects and customers can offer several benefits to a business, including:
1. Improved Customer Retention 
Losing customers is nothing less than a nightmare for any enterprise. The stakes are even higher for small businesses. 
Customer service is a business aspect that can help you stand out from the competitors. To retain more customers, you need to improve your interactions with them. This can be accomplished with a contact management software for small business that allows you to access their likes, contact details, and other relevant information easily. 
2. Better Access to Data 
Remote access to customer data can help sales representatives improve their interactions with all customers. The advancement in data accessibility offered by CRM implementation can help them view updated information on the go and never drop the ball with prospects. 
Moreover, you can integrate a variety of other tools during the implementation to further improve the effectiveness of your business operations. The contact data can be accessed remotely, so you wouldn't have to worry about missing out on important information.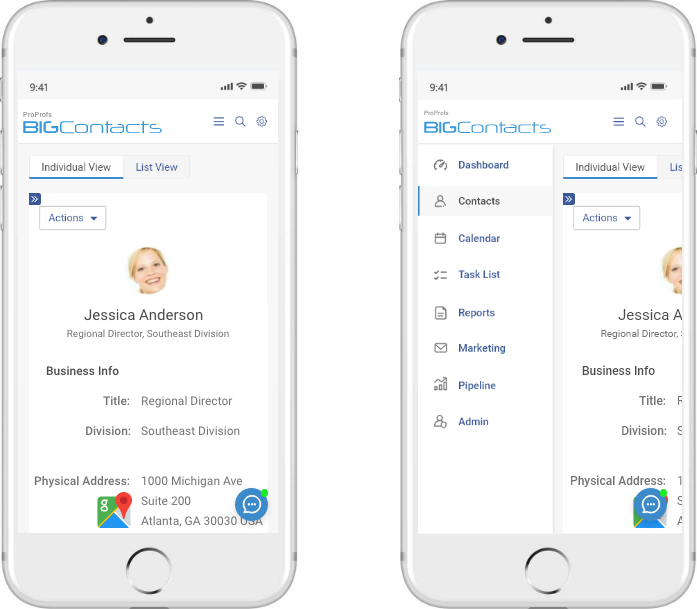 3. Close More Deals 
With a CRM system in place, you are likely to make more sales. This is a result of the advanced functionalities that CRM brings to the table. 
Keep track of all leads in your sales pipeline and reach out to them at the right time to make the most impact. CRM can free up time for sales representatives, allowing them to focus more on building deeper customer relationships.
4. Make Better Business Decisions
With advanced analytics and custom reporting, you can visualize the data in real-time and find out how to maximize the efficiency of your operations. By analyzing market trends and the current performance of your sales processes, you can make better decisions for your business. 
Read More: Benefits of CRM: Why CRM Is Important for Small Business
Challenges in Implementation 
There are certain hurdles that you may face during the implementation. These challenges may hamper the tool's functionality. 
You have to be aware of these challenges and use the best CRM implementation strategies to avoid them. 
1. Choosing the Right CRM
You are in for a disappointing experience if you choose a tool that does not align with the objectives of your business. 
As a result, the cycle of switching to a new system continues! 
To avoid the frustration caused by this loss of time and resources, it's best to carry out a deep analysis of your needs and pain points prior to the comparison. 
2. Having a Defined Strategy 
A standalone approach does not work for CRM implementation. You need to know what you wish to accomplish and draft a clear strategy with the best practices for CRM implementation. Set realistic goals and figure out a plan to seamlessly integrate the software into your business. 
The strategy that you devise for the CRM implementation has to be time and cost-effective. This requires you to be aware of the scope of transition, including associated costs and the amount of data to be migrated. 
3. Getting Everyone Onboard
Transitioning to the new system may not be received with a warm welcome with employees who are set in their own ways. You will have to help these individuals embrace technology instead of resisting it. 
Your employees need to know how to effectively leverage the CRM tool to produce the results that you expect. This requires adequate training and support. 
4. Not Rushing the Process
While you may want the transition to happen overnight, it is highly unlikely and impractical. You need to devote adequate time to the implementation, keeping in mind the long-term benefits of doing so!
The time required for different types of implementation strategy for CRM depends on the kind of tool you are working with, its learning curve, and the size of your business. It's important not to rush the process and give your team the time it needs to adapt to the technology. 
You may find yourself asking if it is even worth implementing the CRM?
The answer is yes!
The promising ROI of CRM implementation makes all the time and efforts that go into it worthwhile.
Read More: Measuring ROI for CRM: A Valuable Process
Make the Most out of CRM With Effective Implementation!
Switching to a CRM system is a decision that can significantly affect the well-being of your organization in the long run. 
Since you are completely revamping your customer relationship management approach, it is crucial to ensure that there are no slip-ups in the implementation of the tool. 
Laying out a seamless implementation strategy is a task that requires time and effort. All business enterprises have different objectives and workflows. This is why there is no one size fits all approach.
Only with the  CRM implementation best practices can you adopt a CRM system without worrying about its performance. Make sure that you seek the opinion of all the stakeholders involved throughout the roll-out.  
Avoid underutilizing your customer relationship management tool by adopting best practices for CRM implementation customized to meet your business needs!