You did it! After hours of research, you finally found the perfect CRM for your business.
Now what?
The next item on your agenda will most likely be maximizing your profits through the CRM system. Get this done with CRM integration!
While a CRM tool can accomplish a lot independently, its true potential can only be realized when connected with a host of business applications. Turn your CRM into a customer and business data powerhouse with seamless integrations. Connect all the tools that you routinely use (say, email management, marketing automation, or business analytics tools) with a central CRM platform to get things done efficiently.
In this detailed guide, we have included some of the most beneficial CRM integration opportunities and the best practices for integrating CRM with your business's tech stack. We also address certain challenges that you may encounter and list effective solutions for the same.
What Is CRM Integration?
CRM integration refers to the process of connecting your CRM tool to other business applications to keep data flowing between them effortlessly. This integration expands the software's overall functionality and enables you to streamline business processes.
CRM or customer relationship management systems are highly essential business solutions that keep customer data organized and well-accessible. This unified view of customers helps drive personalized interactions and boost revenue. CRM contributes to long-lasting customer relationships since tracking customer needs and preferences is easier to deliver the most appropriate solutions.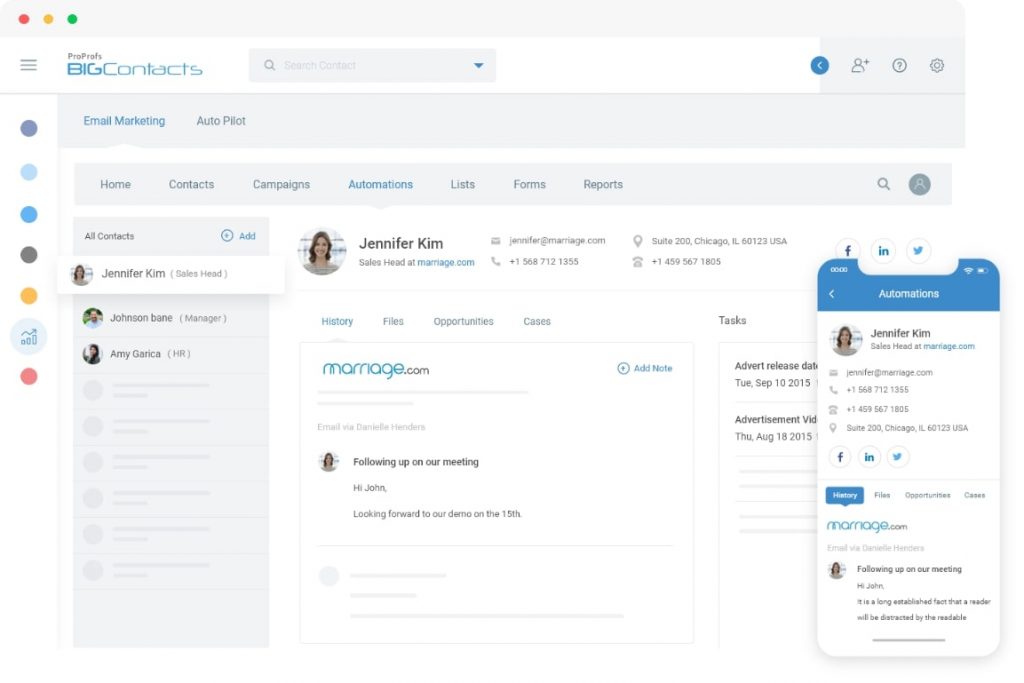 Integrate this high-stake tool with your suite of business applications to get a more comprehensive view of customers as well as business processes.
Say you are a sales executive with a large volume of leads to manage. A lot of your time would be spent interacting with these leads and nurturing them into customers. You would also be expected to create proposals, send out invoices, craft personalized follow-up emails, communicate with team members, and track your sales targets.
To get all these things done, you must constantly toggle between your contact management system, invoicing system, proposal management tool, email marketing tool, and business intelligence software. This will be a colossal waste of time and would require additional effort since you would have to manage data across multiple platforms and keep it up to date.
Enter- CRM integrations
Such integration would enable you to manage all aspects of your customer relationships from a single platform. This will eliminate the need to jump between applications to find the right information. You will also be able to serve your customers without any delays in your operations.
10 Most Effective CRM Software Integrations
The primary role of CRM is to build relationships that stand the test of time. This can be further ensured with powerful CRM integration services that result in enhanced profitability. The connection between your CRM system and other applications can create cohesive customer journeys and improve efficiency for team members.
Here are the 10 best types of CRM integrations that you should consider:
1. Email Management & Marketing Automation Tools
No more missed emails! Track all your client communication in one place with CRM email integration.
View emails and associated client information in one place by unifying your email management and CRM systems. Bring your Gmail, Outlook, and other inboxes together to send more personalized and well-timed emails. Monitor the performance of the email campaigns by tracking metrics such as email opens, click-throughs, bounce rate, etc.
What's more? You can also use powerful email marketing tools like Mailchimp and ActiveCampaign to create automated drip email campaigns.
2. Calling Software
Avoid the hassle of using a separate tool for engaging with clients. Connect your calling software, like Skype, Zoom, etc., with CRM to schedule, make, receive, and log calls. You can use the simple click-to-call functionality of such integration to connect with contacts instantly.
This integration also enables you to access contact details and communication history before your calls, so you can offer more relevant and effective solutions to your customers.
3. Social Media Platforms
Integrating social media with your CRM platform allows you to leverage social listening for improved interactions. Capture customer data from channels like Facebook, LinkedIn, Twitter, etc., and track their activity to gather actionable insights into improving business relationships.
For instance, you can use a tool like BIGContacts that automatically populates contact records with social media accounts and enables you to create cohesive customer journeys across these channels by centralizing all communication.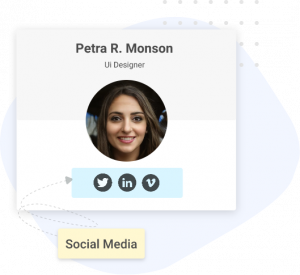 4. Document Management
Connect your CRM system with a tool that keeps your documents organized and easily accessible. This saves you from spending hours locating the right files when you need them and makes sharing effortless.
This integration also lets you create sales proposals and quotes using data from the CRM. Deliver these proposals to your clients and collect their signatures digitally to close deals faster. Such integration will also enable you to get approvals and collaborate with various stakeholders on your documents.
5. Customer Service Software
90% of customers place customer service as a factor influencing their choice of brand.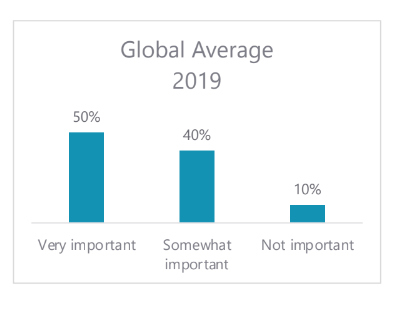 To create such top-notch customer service experiences that drive brand loyalty, you must remain updated with relevant customer information and provide effective solutions promptly. Connecting CRM with your help desk system enhances the overall effectiveness of your customer service operations.
Use this integration to view your customer data and tickets from the same place. Track previous interactions, open tickets, ongoing live chats, upcoming meetings, and customer preferences to improve the quality of your customer service.
6. Team Communication Tools
Seamless internal collaboration can make or break your organization's success.
To keep operations running smoothly, you must ensure that there is no communication gap within or across teams. While a CRM can accomplish this to some extent, you require dedicated communication software to keep your team on the same page at all times. Connecting the CRM system with applications like Slack will enhance internal processes since your teams can work together.
7. Customer Data Collection Software
Collect customer data through web forms or surveys and store it directly in your CRM system. This will provide you with all the knowledge you need to drive more meaningful and productive interactives.
CRM data integration with applications such as Qualaroo enables you to collect customer feedback and utilize it to improve upcoming engagement initiatives.
8. Business Intelligence Tools
"We are surrounded by data, but starved for insights."- Jay Baer, Marketing Expert.
Merely collecting customer data is not enough. You must analyze it effectively to uncover growth opportunities.
CRM integration with business intelligence and analytics tools such as Tableau, Google Analytics, Microsoft Power BI, etc., allows you to sort through data and track key metrics to improve your business performance. CRM, which is a storehouse of your business data, combined with a powerful analytics solution, can equip you to make well-informed decisions.
9. Accounting Software
Manage customer records and transactions from the same place by connecting your accounting and CRM software. This connection synchronizes data between both applications, allowing you to access updated financial information readily.
Connect your CRM tool with apps such as QuickBooks, Stripe, PayPal, FreshBooks, etc., to create invoices, accept payments, track overdue payments, and deliver instant notifications.
10. Connector Applications
Lastly, not every integration you need will be available. This is where connector applications like Zapier can help. These applications let you craft custom actions and triggers, so you can connect your CRM with a host of other business applications.
These applications connect with thousands of software applications, providing you complete control over how you want data to flow within your tech stack.
5 Top Benefits of CRM Integration
The end goal of CRM implementation is to get a comprehensive overview of customer data.
86% of B2B customers expect companies to be well-informed about their personal details and preferences during interactions.
That's why connecting your CRM tool with other third-party applications that enhance customer profiles and optimize processes is a step in the right direction. This can help you get a complete picture of your clients and improve the efficiency of business operations, thereby strengthening your customer relationships.
Let's take a look at the most advantageous aspects of integrating your CRM system with the rest of your tech stack.
1. Seamless Flow of Data
CRM integration keeps data clean and updated across platforms without you manually having to do so. This saves time and effort, allowing you to focus on more critical tasks.
2. Stop Switching Between Applications
Toggling between multiple business applications can hamper your efficiency levels. This is why CRM integrations can result in a massive boost in your overall effectiveness.
3. Orchestrate Workflows
Integrating all the business software with a central CRM system establishes consistent workflows for your team. This helps you work without delays or interruptions.
4. Avoid Errors or Discrepancies
Centralizing all data and processes not only helps you get things done quickly but also leaves lesser room for errors. This enhances your business profitability.
5. More Productivity
Streamlined operations improve individual productivity levels for your team members. Everyone can work more efficiently with access to essential information from a single source.
Challenges in CRM Integration
Just like any other business process, CRM integration isn't free of challenges.
The foremost is compliance between the two applications that you are integrating. This is followed by adopting the right integration technology and transfer protocols. You also need to ensure that there is a seamless flow of information between the platforms.
Some of the common challenges that you may encounter when you begin CRM integration:
1. Finding the Right Tool
The first step of the integration is finding the right tools. You need a CRM system that offers a suite of native and third-party integrations. Such a versatile range of options will enable you to effectively enhance your CRM system's productivity.
2. Information Export
A significant challenge associated with CRM integration is ensuring seamless data transfer between both platforms. Set up two-way data synchronization between the two systems to automatically ensure that information remains well-updated across both platforms.
3. Data Privacy & Security
Security risk is a crucial CRM challenge that needs to be addressed. Having proper authentication and privacy measures in place ensures that the integrity of your critical business data is not compromised during the integration process.
4. Establishing the Right Infrastructure
Whether it is point-to-point integration or API-enabled integration, you must select the right approach to integration based on your business requirements. This will ensure that the integration is scalable and continues to grow as your processes expand.
Streamline Operations With CRM Integration
Move on from using your CRM as a stand-alone application and make the most out of it with robust CRM integration.
Such connections not only keep information flowing seamlessly but also help you be more productive with your time and resources. CRM integration eliminates the tedious task of manually updating data across all the tools you use daily.
Every business has different preferences and expectations from its tech stack. This is why it is advisable to use a CRM system that offers a wide range of native and third-party integrations, so you can continue working with the tools you love. For instance, BIGContacts has an array of API integration options that enhance its overall functionality and help foster long-lasting relationships with your clients.
Choosing such an effective CRM tool and integrating it with your existing suite of business applications will keep your customer relationships intact and boost business productivity exponentially.
FAQs
1. What is CRM with an example?
CRM or Customer Relationship Management involves tools that help strengthen relationships with prospects and customers by delivering personalized engagement based on their data and preferences. Essentially, CRM consolidates all processes and information related to customers, which allows businesses to craft more effective customer journeys that result in retention.
An example of an effective CRM tool that helps build long-lasting customer relationships is BIGContacts. The tool offers powerful automation capabilities that enhance business efficiency and consequently improve customer experiences.
2. What does CRM do?

CRM applications facilitate a wide spectrum of business processes, including:
Contact management

Reporting & analytics

Task tracking & management

Sales pipeline management

Email marketing

Process automation

Internal collaboration
3. What should CRM integrate with?
Some must-have integrations for CRM include:
Business analytics software

Email marketing tools

Field sales management tools

Inventory management tools

Team communication tools

Calendar management & scheduling tools
4. How does CRM integration benefit customers?
CRM integration carries high utility for customers. They can get an improved quality of experience since the organization is better equipped with information pertinent to their journey.
Businesses using CRM integration have access to all the relevant customer data in one place. This enhanced visibility enables them to deliver more targeted customer experiences, which in turn contribute to customer delight.
5. What are the three types of CRM systems?
CRM systems are broadly classified into:
Collaborative CRM– A tool that brings all the data and information together to enable the entire organization to work together.
Analytical CRM

– CRM tool that gathers insights from data and leverages them to improve customer relationships.

Operational CRM– CRM applications that support sales, marketing, and support operations, contributing to an enhancement in overall organizational productivity.