The importance of online advertising cannot be overstated enough.
More people are online now than ever before.
Unless someone is living under a rock, it is pretty evident why businesses need to pay more attention to their online presence. Interested consumers can easily search for and connect with companies using various online platforms.
From access to a broader consumer base to more personalized outreach, online marketing has helped several enterprises maximize their earning potential. Whether you are a part of the industry or looking to launch a new business, a well-thought-out and consistent online marketing strategy is a must-have.
Small businesses require a strong online image to stand out from their competition. It can also help them acquire more clients and grow their business.
As a small business owner, stepping foot into the world of online marketing can be challenging to say the least.
Without proper marketing experience and a well-laid-out plan, you can find yourself getting lost in the marketing jargon and techniques. You also require the right tools and techniques to leverage online marketing for enhanced profitability.
To help you out, we have provided a list of the best online marketing ideas to help you get started.
Online Marketing – is It Worth It?
The objective of marketing is to grasp the attention of the target audience.
It aims at getting qualified leads that can be converted into customers.
Lead generation is not an easy job. You need a comprehensive strategy that considers your target audience's demographics, business objectives, and market trends.
Getting the word out about your enterprise can be challenging, especially with limited resources.
This is why online marketing is a powerful tool for small businesses.
With more people relying on the internet to find relevant services, ensuring that your business is discoverable online has become important than before. Focusing on how your business is perceived online can boost your revenue and scale your operations.
Online marketing strategies for small businesses can help reach more potential customers by enhancing visibility.
Another advantage of online marketing is that you are in complete control of engaging with clients. You control the narrative about your business. It is an excellent opportunity to drive more meaningful relationships with prospects and customers.
Small Business Marketing Strategies
Small businesses can considerably benefit from implementing online creative marketing campaign ideas.
However, before you begin with your marketing endeavors, it is essential to:
Carry out adequate market research.

Have a clear and consistent marketing strategy in place.

Define who you are selling to and what your USP is.

Draft a compelling marketing message.
Leveraging online marketing ideas can enhance brand awareness and revenue generation. Promoting your business online is a great way to stay ahead of the competition and build a strong client base.
For successful online marketing, you need to know your target audience well. Additionally, you must craft a unique proposition to help you stand out from the crowd.
With a clearly defined small business marketing strategy, you can easily generate more leads and close more sales.
Here are some small business marketing tips for improving your online presence:
Show authenticity online.

Highlight what unique value you have to offer.

Identify opportunities for re-selling and up-selling to existing customers.

Track and analyze your website's performance.

Craft unique and engaging landing pages for your visitors.
The possibilities to improve your online reach are endless. Let's look at the ten best online marketing ideas for small businesses to grow.
Social Media Marketing Ideas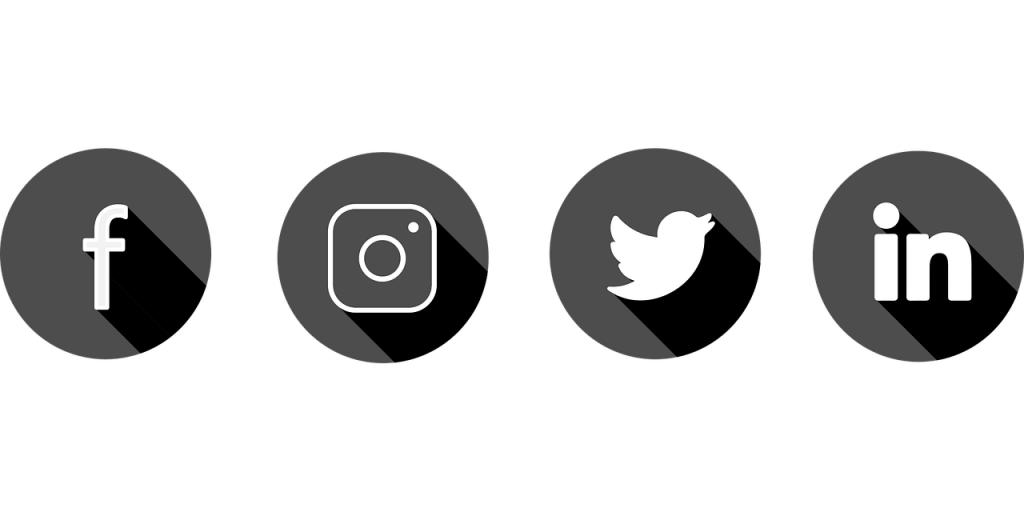 We unquestionably live in the age of social media. The impact of social media networks on consumers outperforms any other marketing channel.
Social media platforms like Facebook and Twitter are seeing an increase in the number of marketers using a lead-generating inbound philosophy and adjusting their business promotion ideas accordingly. This is a result of the low investment cost and colossal reach. Social networks are a great way to gather leads and stay in touch with existing customers.
However, planning how to market your business on social media can be overwhelming for a small business. This is because of the vast range of choices available for social media networks. Therefore, a comprehensive strategy that considers the following factors is required for effective social media marketing that most social media marketing agencies use nowadays.
Your industry type

The social networks you wish to target

Your marketing objectives

Your buyer's persona
You can generate leads directly using channels such as Facebook and Twitter ads, feeding them directly into your CRM for your nurturing efforts. Let's examine how individual social networks can help you generate leads and maximize business productivity in more detail.
Twitter
Earlier, Twitter offered Lead Generation Cards or LGCs to marketers. These cards also allowed marketers to add an image and headline and entice the audience to sign up.
Once a user clicked on the button, Twitter automatically drew their name and email information from their public profiles and shared it with the marketer. As a result, leads could be generated without users leaving the network.
These cards have now been scrapped off.
However, that hasn't stopped Twitter from being a powerful lead generation channel.
Twitter offers multiple advertiser card options, including image tweets, video cards, website cards, etc. These advertiser cards can be used to promote the business to the relevant audience and encourage them to visit the business's website.
Low cost per lead makes Twitter one of the great marketing ideas for small businesses. It also eliminates the need for signing up, which further increases the number of leads generated.
Facebook
Facebook lead ads are another great way to get access to more leads.
It auto-populates the lead forms with the information present on Facebook, saving time and effort for the lead.
By eliminating the extra step of sending users to a landing page for sign-up, the network hopes to improve lead conversion rates and appeal to inbound marketers.
But the ads themselves are slightly different. Like Twitter, the network draws from a user's public profile information once they click the call to action button. But unlike Twitter, the options on Facebook extend beyond mere name and email. As is the case on a 'regular' landing page, you can ask for any information you'd like. Facebook automatically fills up the information it can find, and the user can individually fill in the rest right on the network.
Of course, Facebook's major advantage over Twitter comes in its targeting opportunities. While the latter 'only' allows marketers to target based on geographic location and stated interest, Facebook options go further – from educational level and age all the way to list-based targeting and remarketing options.
LinkedIn
LinkedIn is another excellent platform for you to promote your business online.
You can use it to stay connected with your existing customers and gain visibility among prospects. It is also a great medium for building a network with other small business owners.
LinkedIn is a powerful channel to engage with the audience. By participating in discussions and demonstrating expertise, you can acquire a more credible position and strengthen your brand image.
Some other tips to improve social media marketing for small business are:
Share your handles and make them visible across various platforms.

Participate in trends and hashtags.

Be aware of how competitors are performing online.

Engage in conversations with your prospects and customers.
Content Marketing Ideas
Content marketing is one of the creative campaign ideas to relay a consistent message to the audience. This can be done through blog posts, white papers, ebooks, podcasts, guides, newsletters, etc. One of the benefits of podcasts is that they are easy to start even with little experience.
The primary objective of developing this content is to offer something of value to the reader. Being overly promotional or selling too aggressively can put them off. Therefore, it is essential to optimize the content and make it informative.
For effective content marketing, you must clearly understand who your target audience is.
What are their likes and dislikes?
What challenges are they looking to overcome?
How does your business fit into the picture?
What value can you add to their business?
You must keep in mind these questions before developing your content.
Some other content marketing tips for small businesses are:
Ensure that the content addresses the pain points of your target audience.

Make the content appealing and engaging.

Add visual elements such as images, videos, infographics, graphs,ad creator etc., to make your content interesting.

Post about relevant and trending topics.

Share industry experts' opinions through blog posts.

Publishing your content isn't enough. You must also promote it online to help it reach a wide audience.

Carry out content audits to find out what type of content performs well.

Optimize your content for mobile users.

Make sure that the headlines are eye-catching.
Video Marketing Ideas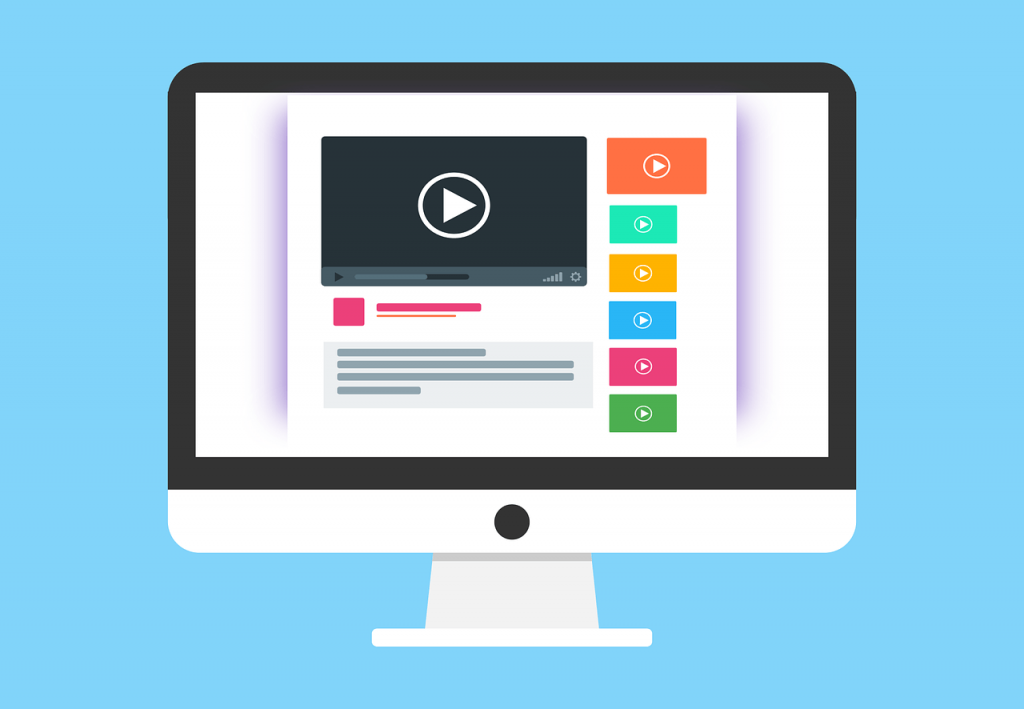 A study by Lemonlight shows that 99% of viewers enjoy watching video content offered by brands.
If you are not focusing on video marketing for your business, you are definitely missing out on a highly impactful marketing idea for a small business.
Writing a video script is an essential part of any successful video. Video scripts help you organize and craft the story that you want to tell, while also providing structure and understanding for those involved in producing the video.
Informative and entertaining videos are an excellent way to engage with prospects effectively. You can post your self-made videos using a Youtube video maker
Here are some ways to unique advertising ideas for video marketing:
Have a YouTube Channel and post consistently.

Go live on various social media platforms.

Organize webinars for your clients.

Provide informative videos and courses.

Post behind the scenes to let customers know how things work at your business.

Provide video testimonials of existing clients to strengthen your reputation.

Offer video demonstrations of your products.

Add video content to your Google My Business page.
Email Marketing
Emails continue to occupy the most important position in creative marketing ideas lists for businesses.
With the number of email users increasing every year, it is important to craft effective email marketing campaigns to gain access to this huge audience.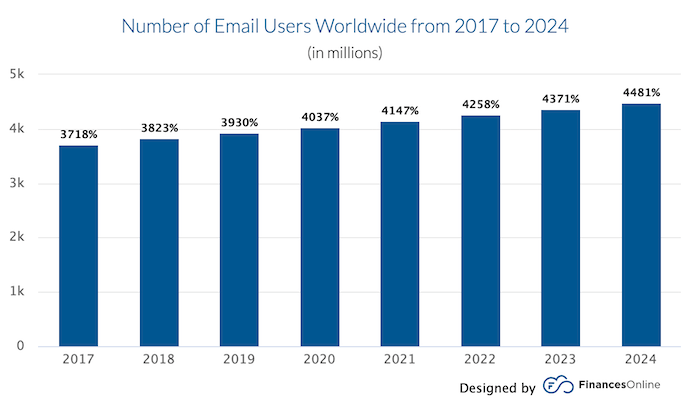 Email marketing involves reaching out to prospects and customers with promotional content. It aims at generating interest in the product or service by delivering informative content and keeping contacts engaged.
Email marketing, if implemented correctly, can be a well-performing marketing tool, bringing in profitable sales opportunities.
Ensure that you do not bombard the subscriber with constant interruptions and offer value through the emails. This requires a well-crafted email marketing plan.
Here are some ways to improve email marketing for your business:
A/B test your emails.

Segment your contact lists for improved targeting.

Grow your mailing list by offering some rewards in exchange for signing up for

Use an email marketing tool to manage your campaigns.

Automate the delivery of emails to reach out to prospects at the right time.

Monitor the open and click-through rates.
Also, note that using the right email marketing tool is critical for ensuring the success of your efforts. Emails have to be personalized and well-targeted for them to produce the expected results. A CRM tool such as BIGContacts can effortlessly store all customer information and make it easily accessible. This information can then be utilized to craft more effective and personalized email marketing campaigns.

Read More: CRM or Email Marketing- Which One Should You Choose?
Search Engine Optimization (SEO)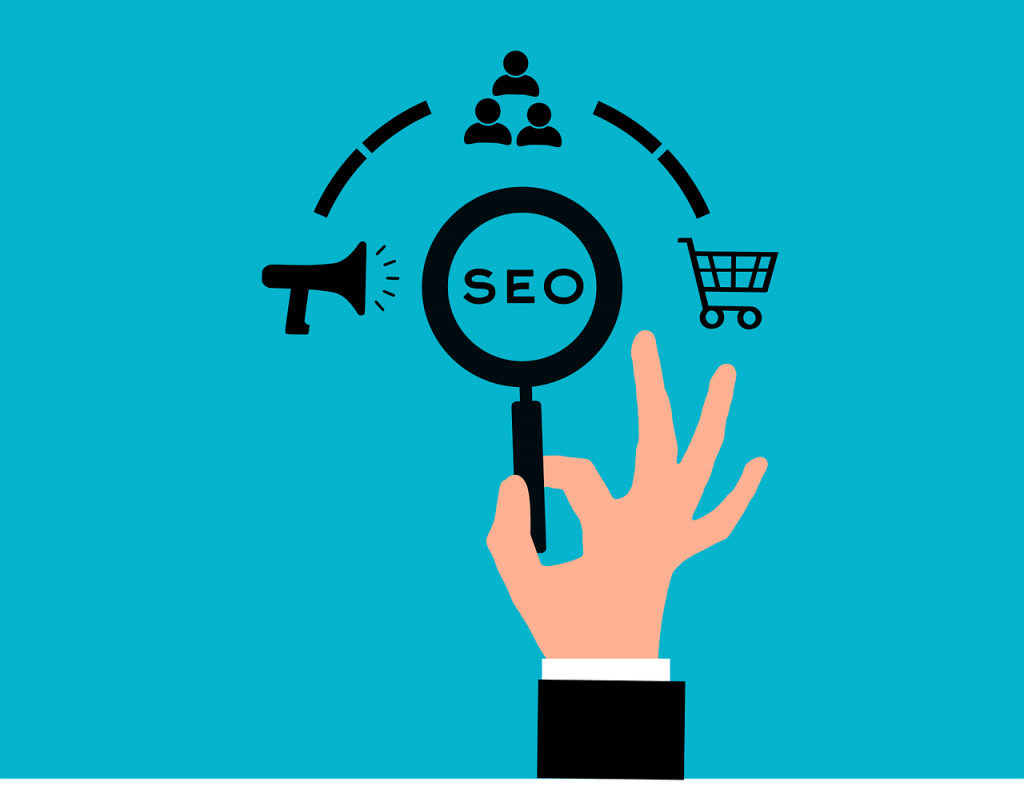 When was the last big purchase you made without looking for options online?
Quite possibly, too long ago to even remember.
This proves how essential it is for businesses to rank higher on search engines.
Search engine optimization helps businesses get found more easily by customers online. It essentially functions as a support for your website to reach more people. SEO guides the most relevant traffic to your business as an inbound marketing methodology.
While the results may not be instant, the long-term impact that SEO can have on your business's bottom line remains unrivaled.
Here are some SEO tips to help your website reach a far broader audience:
Conduct thorough keyword research to discover the most optimal keywords for your website.

While it is crucial to add keywords, make sure you do not overdo it.

Offer unique and valuable content through your website. Also, make sure its originality by scanning it with a plagiarism checker online.
Make sure your website is optimized to be easy to navigate, intuitive, quick to load, and mobile-optimized.
Build high-quality links for your website.
Define your buyer's persona and modify your content strategy accordingly.
PPC Advertising
Pay-per-click advertising involves paying a fee to boost your website's visibility on search engines. By displaying ads on top of search engine result pages, you can direct more relevant traffic to your website. These paid ads can boost brand awareness by 80%.
PPC ads are displayed above the organic results on the SERP displayed when the users search for certain keywords.
Paid advertising, if utilized correctly, can provide you access to great leads. You only have to pay for the number of clicks you get on the ads. This is termed the cost per click for the PPC ads. The ads contain relevant target keywords. This means that you can determine which search queries should produce your ads as a result.
You can use several platforms for your PPC ads, including Google Ads and Facebook ads.
Some of the benefits that PPC ads offer include:
These ads help you target the most relevant keywords and bring in qualified traffic to your website.

The ads are a cost-effective way of online advertising.

You can run A/B split tests for the ads.

The ads help increase your web traffic quickly.
Contest Marketing
By organizing contests or giveaways, your business gains access to more prospects, which can be nurtured into customers.
You can organize a variety of exciting contests to generate online traffic. These include photo caption contests, event-based contests, tag a friend, vote to win, etc. The easier to enter and share your online contests are, the more engagement they will get.
Contests are a great opportunity to engage your customers and gather relevant information from them. Share your contest details and entry forms with existing customers via emails, offering them early access. Another way to optimize your contest marketing with the help of SEO for your business is to promote them on all social media platforms to get more followers to enter the competition. This will provide you access to more prospective customers that can be engaged and nurtured.
Coupons & Referrals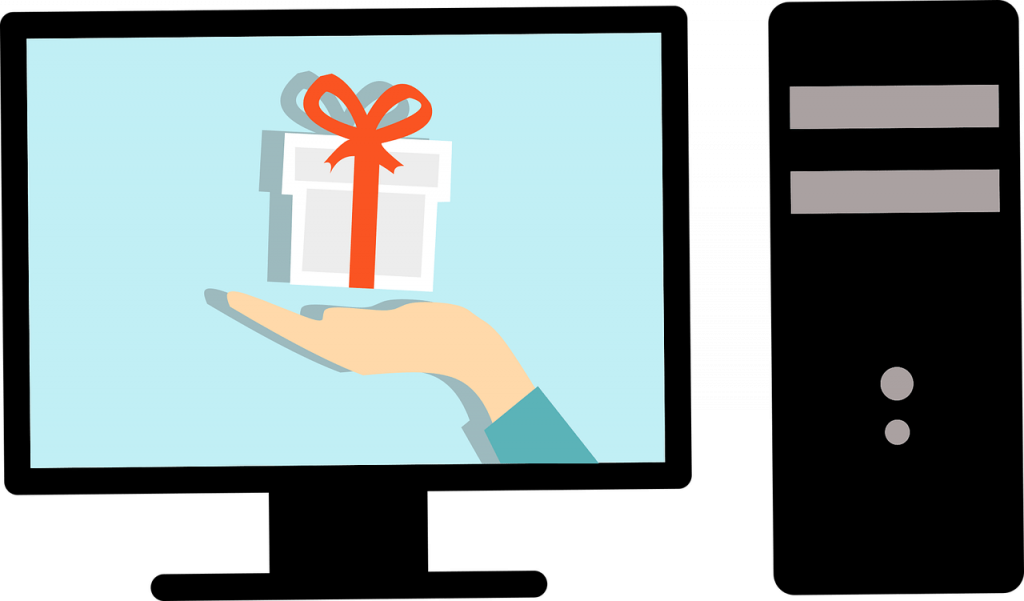 Incentivizing is a highly effective marketing tool.
Who doesn't love free stuff?
Offer discount codes or set up other loyalty reward programs for your customers. These incentives make existing customers feel appreciated and valued. This, in turn, strengthens their trust and loyalty in the business.
You can share coupons in your marketing emails to boost engagement. Such coupons can entice customers to make more purchases from your business.
Ask for referrals from your existing customers. You can offer referral discounts to existing customers who introduce you to new customers.
Influencer Marketing
One of the marketing trends that has gained significant popularity is influencer marketing.
The industry's value is expected to reach $13.8 billion in 2021.
As is evident from the name, this marketing technique involves partnering with an influential person for marketing your business online.
You can choose various platforms for influencer marketing, including Instagram, Reddit, LinkedIn, etc. It is critical to identify which influencer would best suit your target market. The influencer should be seen as an expert within the niche that you are targeting.
Influencer marketing is successful because it is far more personal. People place their trust in the influencers, which becomes a source of credibility for their endorse brands. And Instagram influencer marketing seems to have a very good response at the current time for brand endorsement.
To define an influencer marketing strategy for small business, you must:
Figure out which influencer would be the most effective for your audience.

Determine your marketing budget.

Decide the message you wish to convey and the audience group you wish to target.

Define a clear marketing strategy that involves regular reviews and follow-ups.
Get Listed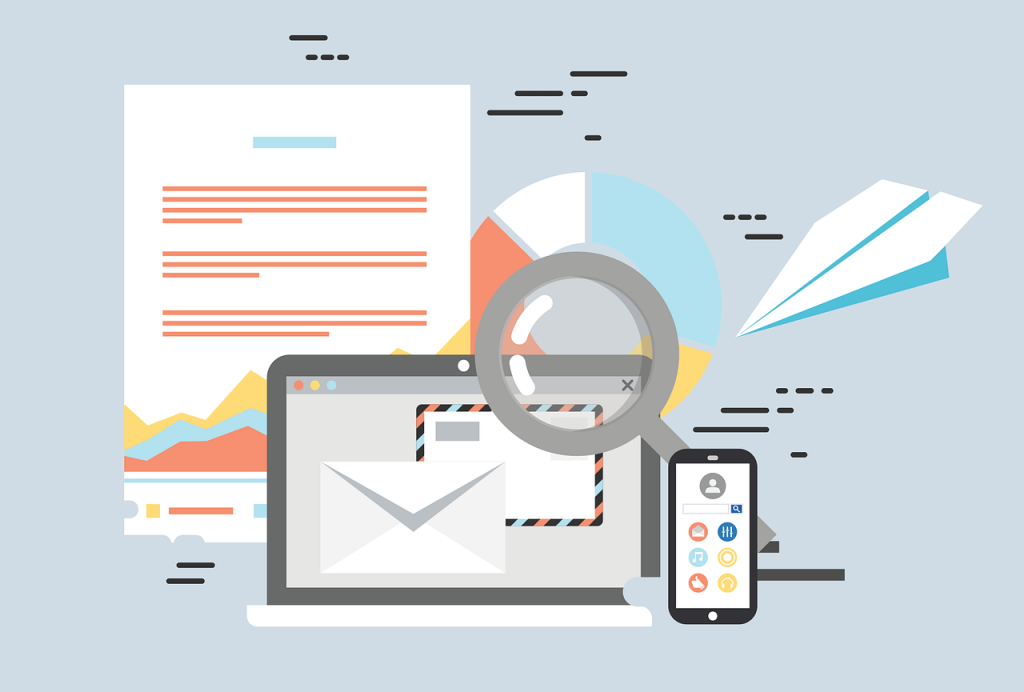 The internet serves as a directory of businesses.
Several listing sites help customers find relevant businesses for the product or service they are looking for. Getting your business on these listing sites can help you reach the right consumers. Additionally, users can access reviews that build credibility.
Getting visible on online searches helps businesses gain more traction from local customers.
Build a Google My Business page with your business's address, contact details, website, and photos. This listing is displayed whenever someone looks up your business on Google. It also displays your business reviews, which further add to your online presence.
Other Online Marketing Ideas
Here are some other online marketing ideas for small businesses to gain more popularity.
Incorporate live chat on your website to instantly help prospects and customers contact your business.

Conduct keyword research to identify the most popular keywords for your online advertising.

Monitor your online reputation by keeping track of what your customers say about your business online.

Share satisfaction surveys with your existing customers.

Use a tool with

automation

capabilities to enhance your online marketing efforts.

Build a stronger relationship with customers by

personalizing marketing

, sharing birthday cards, recommendations, etc.

Set up Google Analytics to track your online traffic.

Stay on top of ongoing online marketing trends.

Collect testimonials from your customers to earn the trust of prospects.
Frequently Asked Questions (FAQs)
Having described the ten best online marketing ideas for small businesses, let's now take a look at the most frequently asked questions about them.
How can I measure the success of my marketing efforts?
Monitoring the performance of your marketing campaign ideas is critical for ensuring the effective utilization of your resources.
You can track various metrics to measure your marketing performance. These include traffic, leads, and conversions. You can pull reports to identify which marketing channel brings in the most qualified leads and how many of these leads are converted into customers. This data can help you optimize your upcoming marketing efforts.
Q. Is email marketing still relevant?
It depends on how effectively you utilize it.
You need to understand the various advantages and disadvantages of email marketing before investing in it. While spamming can do you more harm than good, you can make great profits from email marketing if you implement it correctly.
Q. How can I grow the mailing list for my business?
Getting more people to opt-in for your emails can be a bit challenging.
To grow your business's mailing list, you must offer some value in exchange for signing up.
You can add contact forms on your website, social media pages, etc., to capture leads' information. Providing incentives in exchange for signing up can encourage more people to enter the subscribers' list.
Q. What are some ways to improve content marketing for my business?
To get the most out of content marketing, you must realize how it differs from conventional promotional ideas.
Your objective must be to offer valuable and helpful content to the audience instead of making it overly promotional. The headline should be informative and engaging. You must also provide different content for different stages of the buyer's journey.
Online Marketing – A Sure-Shot Way to Success!
A well-planned marketing strategy can position your business as an industry leader. It can also help you stand out from the competition, allowing you to build your own brand identity. Social exposure imprints your brand image and name in the audiences' minds since they come across your name and logo design frequently.
Online marketing has emerged as a powerful tool to stay connected with the audience and build a strong business network. There are several creative online marketing ideas that you can explore and implement for your business.
With multiple channels to reach potential customers and build better relationships with existing ones, you can witness a considerable improvement in your bottom line. Online marketing allows you to be in charge of conversations with prospects and customers. This boosts your customer engagement and helps you maximize your earning potential.
Building a marketing plan may seem daunting. There are countless factors to consider and various metrics to track. However, you can easily draft marketing strategies for small business growth with a clear picture of the target market and your business objectives. Ensure that you regularly monitor the performance of your online marketing plan to identify opportunities to improve your online presence further.
Effective online marketing also requires the implementation of a powerful marketing tool. For instance, BIGContacts allows you to manage your email campaigns effortlessly. You can also use the tool to keep track of the information provided by your leads and use this to personalize your marketing efforts.
With the right marketing ideas and a well-tailored strategy, you can easily pave the way for your small business's expansion.
When it comes to online business promotion, the scope for creativity and improvisation is tremendous.
So, let the creative juices flow and draft your online marketing strategy today!