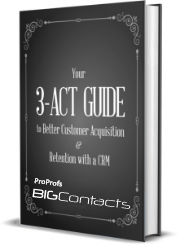 Achieve Better Customer Acquisition & Retention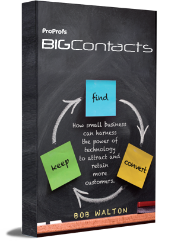 Choose the Right CRM Solution for Your Business
Seamless Integration of CRM & Email Marketing Software
The BIGContacts Marketing module that we offer right inside your account goes well beyond you typical email marketing program. We offer marketing campaigns with added intelligence!
Set campaigns to automatically adjust based on whether a contact clicks on a certain link in an email, replied previously or entered a new stage of the sales cycle. All of this is easily customized by you. You will never have to manually upload or clean up a list again! You have to see it for yourself to believe how much this will help you in your marketing and customer retention efforts.
What Does it Cost for Optional Email Marketing Services?
All you need to do decide is how many contacts you would like to be able to include in your Email Marketing campaigns
Then choose your plan based on that total number
All plans allow you to send an unlimited number of emails each month
What you see below is the total cost for your account and is NOT per user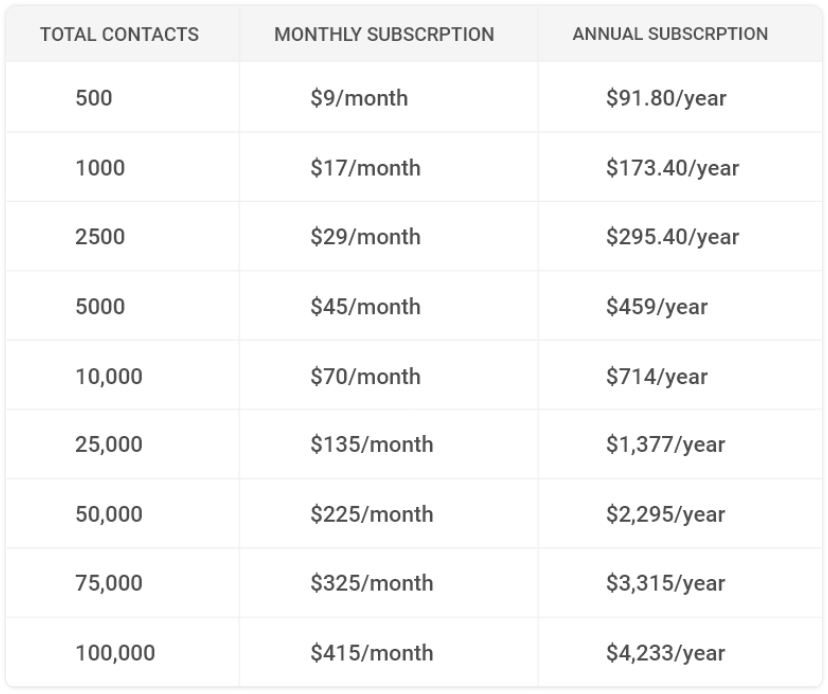 Access a full library of professionally designed email templates or create your own from scratch. It's completely up to you!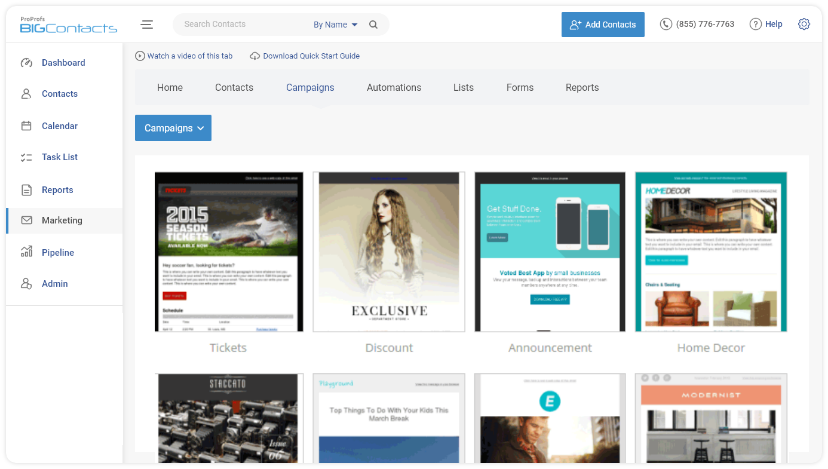 An easy-to-use drag and drop email designer allows you to add content and create design without having to use a code editor. Adding new content is just a click away. BIGContacts also connects with services such as YouTube, Vimeo, Shopify and even an RSS feed—allowing you to engage with your contacts in a variety of ways.
Create Automations with Ease
Create automations (sequences of actions and/or emails) based on contact and behavioral data. Trigger follow up emails based on contacts' actions, interests, or behaviors on your site.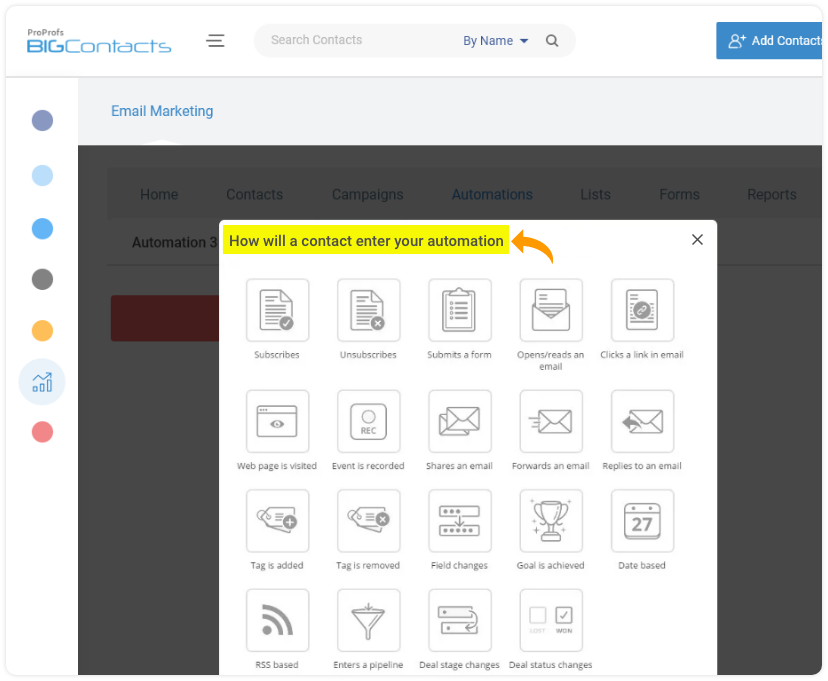 Two-Way Synchronization with Other Programs
In addition to the fully-integrated Email Marketing Module that you'll find right inside your BIGContacts account, we offer automated two-way contact synchronization with many popular Email Marketing platforms through a partnership we have with a company called PieSync. PieSync offers two-synchronization platform that will enable two-way synchronization between BIGContacts and a growing marketplace of other web applications.