CRM tools have significantly advanced from simple contact databases to comprehensive tools with powerful capabilities.
They can now help automate repetitive tasks, monitor the progress of activities, and provide access to essential data from any mobile device.
With such advanced capabilities, CRM tools have gained tremendous popularity!
While every business is trying to hop on the bandwagon, only a few see any actual results. Just the implementation of the best small business CRM system is not enough for successful customer relationships. You need to utilize it effectively to ensure satisfactory performance.
Most businesses are troubled by this and have questions such as
How to find the right tool?
How do we drive user adoption of the tool?
How do we ensure its optimal performance?
If you have similar doubts and are wondering how to use a CRM tool in the best possible way, refer to the CRM best practices listed below. These tried and tested techniques can help small businesses make the most out of any CRM tool.
What Are CRM Practices?
CRM practices refer to a set of strategies used to adopt and use a CRM tool for increased profitability effectively.
While most businesses these days invest in a CRM tool, a few of them pay heed to its effective implementation and usage.
As a result- they do not see any observable change in their profits.
This can be avoided with the help of proven strategies that work well for maximizing the performance of a CRM solution.
Some of the CRM best practices for implementation and usage include-
Devoting adequate time for CRM implementation and employee training

Picking a CRM vendor offering reliable support and onboarding assistance

Conducting a requirement analysis before choosing a CRM solution

Considering the scope of automation
Other than these, there are several things to keep in mind when considering drafting a CRM strategy. We have compiled a list of the CRM best practices out of these to help your small business get more profits.
Why Invest in a Good CRM Solution?
Before looking into the best CRM systems and practices, you need to understand the importance of having a reliable CRM tool at your disposal.
Investing in an adaptable and scalable CRM solution right off the bat can help your CRM strategy sustain in the long run.
Here are the advantages that a good CRM solution can bring to your business:
Easy to Use:
A fundamental benefit that any good CRM solution can provide is easy accessibility. A CRM tool that makes contact and task management easier with its intuitive interface can help your team members maximize their productivity and get things done on time. Being easy to install, it can integrate with your existing processes with ease.
Competitive Advantage:
With advanced features such as automation, marketing, customer journey management, etc., a good CRM tool helps your business stand out from the competition. It can help you make more profits by discovering opportunities for selling and re-selling.
Better Business Decisions:
The powerful reporting capabilities of a good CRM tool can offer more visibility into your business, allowing you to make more profitable decisions. The insights gathered from CRM databases can help you make accurate forecasts and allocate your resources effectively.
Personalized Customer Service:
With an efficient CRM system, you can keep track of every contact interaction to personalize your content and services. You can also track their social media profiles and previous purchases to identify their likes and dislikes.
Over 47% of businesses that use CRM witness an improvement in their customer retention levels. This is an outcome of the improved customer experience offered by a reliable CRM tool.
Improved Efficiency:
The time that goes into manual, repetitive tasks such as data entry, scheduling calls, etc., can be saved with the integration of a good CRM solution. Such a tool can work efficiently with a variety of other business applications, including accounting software, marketing automation platforms, and analytics tools.
Centralized Data Access:
A CRM solution can serve as a repository for important information that can be accessed by any team member from any device. Over 74% of companies using a CRM solution believe that it provides improved access to essential customer data. This enhanced accessibility can help you improve your interactions and consequently retain more customers.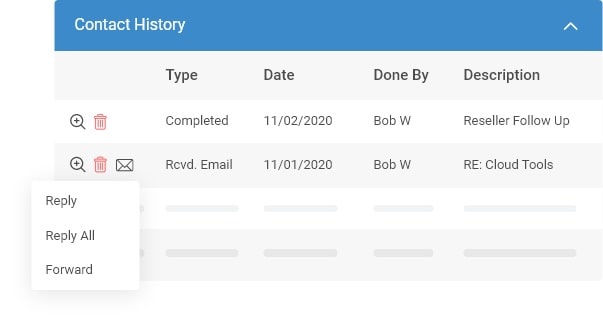 Better Collaboration:
How often does your team face trouble communicating with other departments?

How many times have you lost important opportunities due to missed memos or inefficient communication?
These problems can be avoided with a CRM tool with collaborative features. With an efficient CRM system in place, all the updates can be shared across the organization, tasks assigned to respective team members, and the progress of activities tracked with ease.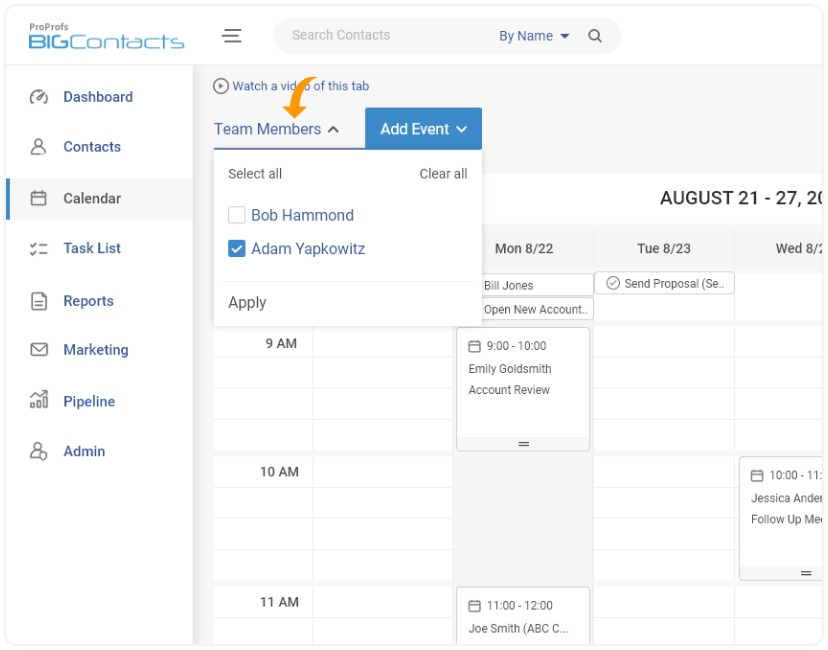 Reliable Support:
A good CRM vendor offers reliable customer support to help you adopt and use the tool effectively. Prompt and reliable customer support is integral to the success of technology adoption.
What to Consider When Choosing CRM Systems and Practices?
Choosing a CRM solution and devising a strategy for its implementation and usage requires adequate time and effort. You must conduct thorough market research, audit your requirements and then find a suitable CRM tool that matches your needs.
Some of the factors that you should consider when working on your CRM strategy:
Consider Your Requirements:
A good starting point for drafting your CRM strategy is a thorough analysis of what you strive to accomplish.
While you might be tempted to save time and just go with a tool that everyone's using, it may end up being a nuisance for you in the long run.
Every business has different expectations from a CRM tool. Therefore, you can only find a suitable solution and craft an effective strategy for your business by keeping your long-term goals and objectives in mind.
Read More: 11 Best CRM Software for Small Businesses- Detailed Review and Comparison
Integrations With Other Tools:
Having to manage multiple tools for different business operations can further add to your team member's workload and take up huge chunks of their time.
A comprehensive tool that is efficient and versatile can help manage everything from one place, thereby enhancing productivity.
It is therefore vital to take integrations into consideration when creating a CRM strategy.
Take Feedback From Team Members:
An area where most businesses go wrong is not taking the requirements of end-users into account.
Since your team members will be using the CRM every day, it is essential to adopt a tool that they are comfortable with. A CRM workflow that adds to the team's workload or gets in their way will not be used by them to its full potential.
Consider Scalability:
A long-term strategy that takes into account the future needs of your enterprise can help you get the most out of CRM adoption.
Choose a scalable CRM that can keep up with your expanding customer base. This can help you increase your reach without returning to square one in terms of CRM implementation.
12 CRM Best Practices for Your Small Business
Even the most advanced technology cannot function if it is not appropriately utilized.
To get the best results from a CRM tool, you need to implement it efficiently and drive its user adoption.
While this may seem challenging initially, it can be made significantly easier with the right strategy.
The following customer relationship management best practices can help you utilize your CRM tool to its maximum potential.
1. Set Realistic Goals
A timeless best practice that you can follow for CRM is to be clear about your expectations from it.
Pro-tip: A CRM strategy can only produce the desired results if you know what you wish to accomplish with it!
Setting clear goals right from the implementation can help you keep everything aligned with your business objectives. This can help your team members keep track of their progress and modify their actions accordingly. Make sure that the CRM goals you set are realistic and achievable for your team.
2. Effective Onboarding & Ongoing Training
Not everyone will be as accepting of the change as you would like. While some people would prefer doing things the old-fashioned way, it is crucial to make them realize the benefits of technology adoption.
For this, you need to include adequate training and documentation in your CRM strategy. Keep in mind that the training should not be a one-off event. You need to offer re-training to all your employees to get the most out of your CRM software for small businesses. This can help them stay updated with technological advancements and market trends.
3. Customize for Your Needs
Every business is unique and varying in multiple aspects! Relationship management strategies that may work wonders for a business may fail to produce even the smallest profits for another enterprise. This is why customization needs to be a part of every CRM strategy.
A thing to remember here is that the CRM tool must be adapted according to you and not the other way around!
Effective customization can help you optimize the tool according to your needs. Take time to find out what features and functionalities would help your team the most and include them in your CRM strategy.
4. Track Performance
Now that you have taken time to find the best CRM tool implemented it effectively, and started using it to manage customer relationships, comes the next big question-
How to find out if the CRM is working well for your business?
For this, you need to set and track KPIs. Routinely monitoring your team's progress can help you with the continuous improvement of your business operations.
You can also use the power of predictive analysis offered by various CRM software for small businesses to get more visibility into your business.
5. Rely on Automation
Make sure you utilize the full potential of automation for your business.
For this, you need to identify repetitive processes in your team's workflow and employ the best automation strategies for these tasks.
Taking advantage of the automation capabilities of a CRM tool can bring more efficiency to your business operations. It can cut down the risk of errors, speed up processes, and enhance productivity.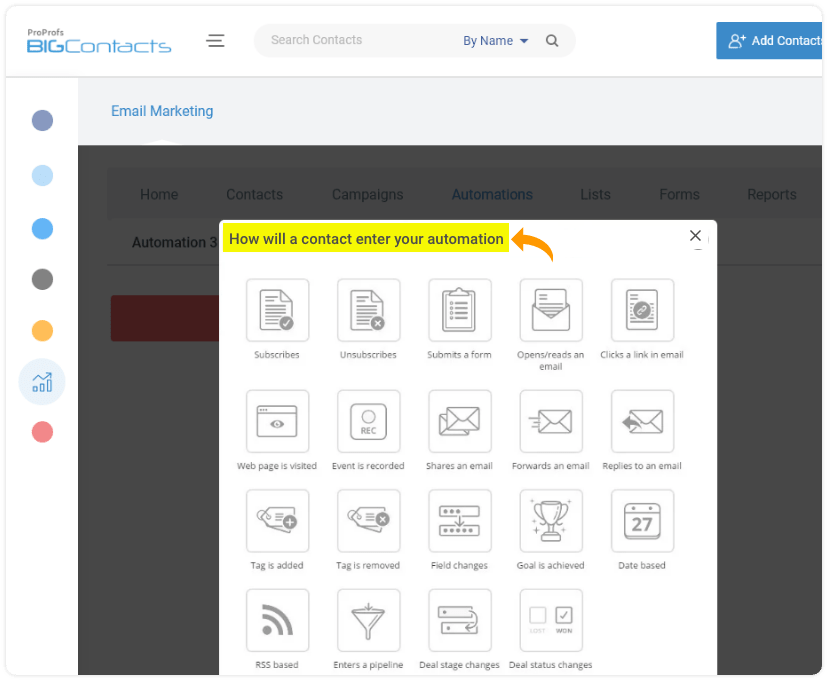 6. Keep Data Updated
It is important to ensure the accuracy and credibility of the data that you have stored in the customer relationship management software. Adopt strategies that help optimize the contact data and avoid any redundancies.
Keeping contact data up to date can not only help your sales team close more deals but also help you make more profitable decisions for your business.
Having a large volume of data does not warrant successful customer relationships. You need to utilize this data effectively. This requires regular audits and decluttering to ensure that you only store the most relevant and valuable data.
7. Simplify Things
While you may be easily tempted to opt for as many advanced features as you can get your hands on, it will only make things more difficult for your business.
The rule of thumb here is to keep things as simple as you can.
Simplifying the CRM workflow can help your team members utilize it effectively. By eliminating complicated tasks that get in the way of your day-to-day operations, you can enable your team members to achieve better productivity.
Establishing a consistent and easy CRM workflow can help your team produce better results. Seek feedback from your team members to discover roadblocks in their workflow. Identifying areas of improvement is one of the best practices in customer service that can help you simplify things.
8. Integrate With Your Favorite Tools
Combining the capabilities of CRM with other business tools can enhance its functionality.
Choose a CRM tool that offers multiple integrations with other business applications, including accounting tools, marketing automation tools, analytics software, helpdesk systems, etc.
A CRM tool that allows you to manage all business processes from a single place can significantly impact your bottom line. Small businesses especially can benefit from CRM integrations since they have multiple things to juggle and comparatively small team sizes. Investing in a scalable and future-ready CRM offering several integrations can be the most profitable decision you can make for your enterprise.
9. Continue to Adapt
Market trends are ever-evolving. For instance, features such as mobile access and business intelligence, which were exclusive earlier, have become must-haves for every CRM tool these days. You need to keep your tool updated with the latest advancements to stay ahead of the competition.
Adapting with time can help you get the most out of your CRM.
You also need to make sure that you are putting your CRM data to good use. A CRM tool with advanced reporting and analytics can offer valuable insights into customer behavior, team performance, productivity levels, etc. Utilize this data for fine-tuning your business operations to get the best results out of them.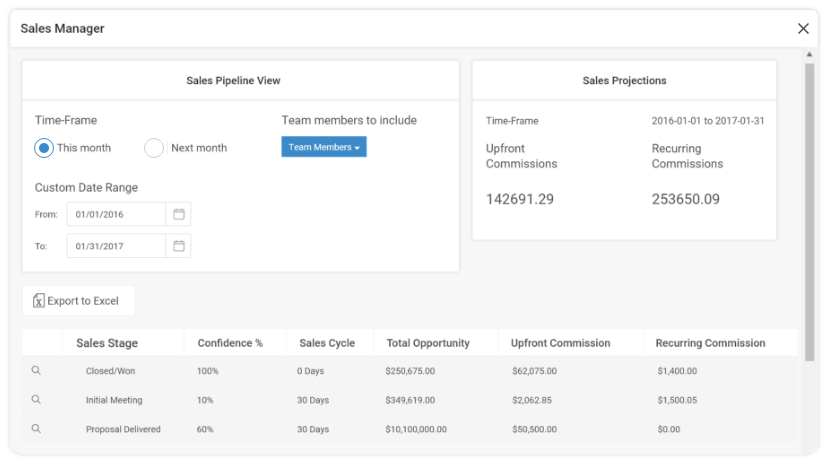 10. Focus on Customer Experiences
To make your CRM usable, you need to keep in mind the end goal of this tool- providing delightful customer experiences!
Companies with the best CRM practices are able to improve customer experiences by using CRM data effectively. Capture data from customers through forms, surveys, etc. Personalize experiences for every contact to drive more conversions.
You can also leverage the social media activity of your contacts to personalize the customer journey by discovering their likes, requirements, and preferences.
11. Remain Flexible
While you may have drafted a detailed execution plan for your CRM implementation and use, there are chances that things may not precisely go as planned.
Therefore, it is essential to stay flexible and accommodating when using a CRM solution.
Strive for continuous improvement and learn from your existing results. This can help you strengthen your CRM strategy and get the best outcomes from it. Having a dynamic approach to CRM implementation and usage can be extremely beneficial for your team.
12. Collaborate Effectively
To get the best outcome from CRM, you need to ensure that all departments use it effectively. Whether it's sales, marketing, or customer service, every division of your business can benefit from CRM. To accomplish this, you need to make use of the collaborative tools offered by the CRM system to keep all team members on the same page.
You can share data seamlessly with other team members and ensure that everything stays consistent and on track. Effective collaboration can not only impact your CRM productivity but also help you avoid customer frustration.
Read More: CRM Best Practices: Sales Tracking for Small Business
Use the Best Practices to Keep Your CRM Functional and Effective!
Technology can only be as functional as effective is its usage.
Therefore, you need to follow these CRM best practices to get the best return on your investment.
When used effectively, a powerful CRM tool can help you make data-driven decisions that aid the growth of your business. Business relationship management best practices can help you craft exceptional experiences that drive your customer retention levels.
With an effective CRM system in place, you can get rid of time-consuming administrative tasks that hamper your team's productivity.
Implementing these best CRM practices can help you get the best ROI for your business and maximize your team's productivity with ease!