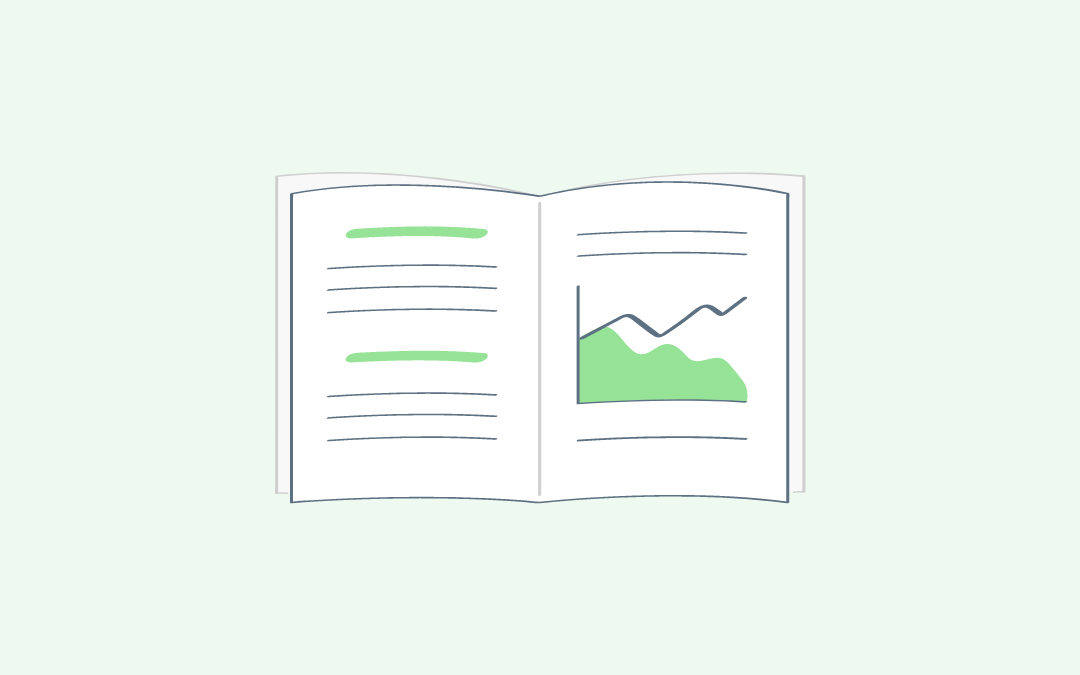 Small business owners know that the most important thing is to make decisions based on data. It's not enough to go with your gut to understand how your business is performing; you need hard evidence.
The "hard evidence" is often referred to as Business Intelligence (BI). As the market moves more and more into the digital universe, BI is becoming a necessity for successful sales and marketing campaigns.
However, to run data analytics, you need a proper BI tool. And most of the BI tools out there in the market will derail you on the budget front. That's where Customer Relationship Management (CRM) software comes in. Many CRM users are only focused on the contact management and sales pipeline parts of CRMs, but there's more to it!
The good news? Small businesses can use their CRM software to generate insightful reports and analytics using the stored data quickly. Considering you already have a CRM system in place and your sales, marketing, and customer data are well-organized there.
Although, it's not always easy to get this data from your CRM system if you don't know which CRM reports to run.
CRM reports are among the most powerful tools in a business owner's arsenal. These reports allow you to see how your marketing efforts, and sales teams perform, determine what areas need improvement, and make better business decisions.
With so many tools and a plethora of reports to look at, it might get difficult to look at the most crucial reports. If you don't know what to look for, use this blog post as a guide.
This blog post discusses what CRM reports are, how you can extract the right reports using tools, and the 6 most powerful reports that every small business should be looking at in their CRM.
Let's get started!
What is a CRM Report?
A CRM report is an organized document that tells you what's going on with your business. It can be as simple as a sales call or as complex as revenue numbers and customer feedback to help you understand your company.
There are different CRM reports and they're all important. You might want to think about which specific reports relate best to your goals or view them as tools in helping you understand how things work at your company.
Usually, the application of CRM reports is limited to sales and marketing. But if you have the correct data, you can turn the insights from these reports and use them for strategic business decisions beyond sales and marketing. You can find several best CRM software to get started.
Dynamics CRM Reports – One Step Ahead!
What if we told you there was a way to know what your prospects are thinking before they make up their mind? Dynamics CRM reports can help you do that. It is an automated sales intelligence tool that turns raw data into actionable insights.
Using Dynamics CRM reports, teams can manage interactions with future potential customers. This advanced CRM reports system involves technology to manage multiple aspects of the sales workflow.
These reports automate various tasks like synchronizing sales, technical support, customer interactions in dynamics portals, customer service, and marketing. Dynamics CRM reports help companies to boost productivity by automating processes to nurture customer loyalty and service satisfaction.
Additionally, these reports can help you be prepared in advance for ensuring optimum customer satisfaction in the future.
For example, if you plan to build a marketing website for selling courses, Dynamics CRM reports can help you with a lot of data to anticipate customers' behavior and you can shape your website's elements to ensure maximum conversions.
How CRM Reporting Can Help Your Business?
Overall, CRM reporting is helpful to uncover what is actually going on in your business. It lets you:
Find the data gaps that can eventually lead to negative business results.

Track the flow and performance of sales representatives.

Understand your ideal prospect & customer profile to know which leads have a high chance of a conversion.
Often, the leads aren't getting to the right sales reps, or your reps are busy chasing the wrong leads while missing out on the real opportunities. Well, that's where CRM reporting comes in to identify that sales reps aren't reaching the right leads. It increases the chances of sales.
Don't let this affect your business. Build a CRM report right away!
6 Best CRM Reports You Should Run in your CRM Tool
CRM reports help businesses sell smarter, track their progress, and figure out problems to resolve. A marketer can track campaign performance and ROI.
Here are some of the main reports to run in your CRM:
1. Top Customers by Revenue (Profitability Report)
This report lets you know who your biggest customers are. Using this information, small business owners can determine whether they want to focus on catering to these specific customers or market and promote their product more broadly to attract new buyers.
It eases the team's job to identify top loyal customers and gives a clear perspective about which users to nurture.
This report's frequency is quarterly and helps companies improve their sales and marketing practices to retain & grow top customers.
You can improve the overall nurturing process of top customers by revenue using a simple CRM value chain model.
2. Top Products by Sales Volume (Sales Cycle Report)
There will always be some top-performing products that are winners at your company. This report will help small business owners understand which ones they should prioritize and focus on the most to maximize profit margins.
The report helps businesses to take an edge over competitors by focusing and promoting the top-performing products. You can check out weekly, monthly or quarterly reports of top-performing products and work on improving the other inventory products to grow the profit margins.
eCommerce business owners can use this report to highlight their hot selling products and boost their sales without excessive marketing. It's among the top key performance indicators that you should track to grow your business.
3. Top Campaigns by ROI (Campaign Performance Report)
These reports will tell whether your marketing and sales campaigns are successful or not. If they are profitable, you can add more resources to these campaigns to maximize the gains and make more sales.
This report provides an excellent way for small business owners to know which marketing channels work best at attracting new customers and converting them into repeat buyers of your product or service.
Measuring your results in numbers helps you capitalize on opportunities faster and optimize your time.
The report will help you better manage your marketing budget and grow your customer base in a shorter period. Whether you make a dedicated product website using free website builders or run promotions on your application, this report is essential for gauging the best results.
4. All Opportunities with a Status of "In Progress" (CRM Pipeline Report)
Leads that show "In Progress" status in the CRM reports can drive maximum revenue to the organization. With this report, sales reps can check the number of leads under this status, develop a follow up plan and the potential opportunities to nurture.
You can get a detailed overview of potential sales arranged by customer territory, sales stage, sales territory, products, and rating. Based on the current status of the open opportunities, teams can improvise their marketing plans to drive traction from respective leads.
5. All Leads with an Interest Level of "High" or "Medium" (Sales Forecast Report)
Depending on the buyer's journey, the sales funnel has multiple segments that show customers' interest in buying that service or product. By sorting the potential buyers with high and medium filters, you have an idea about leads that can convert anytime soon in the future.
To speed up the conversion, you can focus on preparing personalized marketing strategies or follow-ups methods.
It's essential to nurture these leads well because they're most likely to convert into buying customers. This report can help the team mark such potential customers and help them with every possible manner motivating them to complete the transaction.
6. Contacts Who Haven't Responded in the Last 30 Days (Lost Sales Report)
Turning cold leads into active potential customers is a challenge for businesses. People get tons of promotional emails, calls, and messages. With so many things piling up, they end up not opening your promotional content.
By filtering contacts that have not opened in your funnel yet, you can shift them towards a new funnel and change the content creation process to make it more specific to your subscribers' specific needs.
These inactive contacts are an opportunity for businesses to grow their customer base by driving more effective email strategies. Here, you can split the inactive customers and perform an A/B test to check what works and what they ignore. such as shipment tracking
You can use any bulk emailing services to create a new campaign for an inactive user base.
Tools to Extract the Right CRM Reports
There are many tools for extracting data from different areas of your CRM so that they're more easily accessible and readable.
Platforms like BIGContacts have pre-built tools that allow users to create and utilize these reports seamlessly! From turning cold calling and live chat leads into active conversations or non-interested email subscribers to leads, these tools will help you manage potential customers better.
When choosing which tool is best for you (and why), the most important thing to consider will come down to two factors: cost and ease of use. Here are some CRM tools for small businesses that you can use to extract CRM Reports.
1. BIGContacts
BIGContacts comes with various standard and advanced reports ready to import and use with your business data. You can easily filter out the top campaigns by ROI or your best-selling products by volume within a few clicks. The best part about Big Contacts is that it has an easy-to-navigate interface and is quick to operate without any clutter.
BIGContacts comes with a unique System Report feature that gives you a birds-eye view of reports from different departments. You can set up a standard operating procedure to check your CRM data using BIGContacts within a few steps.
It is specifically designed for small businesses so they can grow using an improved contact management system.
BIGContacts Allows You To:
Sort and contact by pending and upcoming events.

Manage opportunities.

Check the last interactions and communications.

Collaborate with different teams and departments.

Offer 24/7 support to customers.
You can create custom fields with additional information about the customers while all emails are stored in one place, allowing your teams to stay updated.
The reports provided are about sales and marketing, but you can generate information about your contact and your team's activities.
With BIGContacts, you can automate all real-time reports and can even create custom reports. The tool comes with advanced features and a seamless set-up, making it one of the finest available CRM tools out there.
Pricing:
BIG: $5/user/month

BIGGER: $15/user/month

BIGGEST: $25/user/month

ENTERPRISE: Custom Pricing
2. Zoho CRM
You can use Zoho Reports to search for and download reports from your Zoho account. The list of pre-built reports is extensive, ranging from "Top Customers" to "Revenue by Day". In addition, you can create custom reports on demand.
Also, you can create custom reports on demand. You can use Tabular Reports to display data in a table format, for example — your mailing contacts. If you want to track anything custom, like profitability metrics, Zoho can do it for you.
Matrix Report, which is an advanced report, formats the data into both vertical and horizontal columns. This report is helpful while you are processing grouped data of a particular campaign or a team.
For example, you can club sales and product reports to check which products are doing well and which sales team performs excellently.
Zoho CRM Allows You To:
Manage sales pipeline smoothly.

Collaborate with team members.

Integrate with other applications.

Run marketing campaigns.
Pricing:
Standard: $12/user/month

Professional: $20/user/month

Enterprise: $35/user/month

Ultimate: $45/user/month
3. Salesforce
Salesforce gives you access to all the essential reports you need to grow your customer base and business.
The reports cater to your various questions like which products are top sellers? or who are my top customers? or how well the marketing campaigns are performing in a particular period. With Salesforce, you can easily filter out potential customers with medium and high interest.
You can manage the 'In Progress' leads in an organized manner and nurture them. Reports generated in these tools are in rows and columns, and they are easy to filter, group, and convert in graphical formats.
With email integration, you can import all prospects' data and start managing and nurturing them from your single CRM dashboard. If you're an eCommerce store, you can also integrate this report with Wix analytics to fetch all data.
Salesforce Allows You To:
Manage contacts & opportunities

Generate insightful reports & dashboards

Get a comprehensive view of your customers

Manage & monitor leads via different marketing channels
Pricing:
Pricing starts from $25/user/month (Based on different functionalities and teams)
4. Hubspot Sales Hub
HubSpot Sales Hub can ease your job of tracking current sales and forecasting different figures. It helps organize the funnel in an automated way. With its 'Deal Forecast Reporting,' you can know how much revenue is under the pipeline.
You can filter relevant reports and create a custom sales report in only a few clicks. With this report, you can sneak a peek into the forecasted amount at the deal stage.
Along with this, you can filter the top-performing products and top customers and import these datasets into your monthly sales report. The HubSpot Sales Hub report is the sales activity report that gives you insights into sales reps' performance.
With this, you can figure out the critical improvement criteria to boost productivity. For campaigns that you have just launched, this CRM starts collecting data in real time to give you essential statistics.
Hubspot Allows You To:
View sales pipeline

Track customers' & prospects' communications

Record sales calls, send automated emails, and schedule appointments.

Integrate with other sales tools.
Pricing:
Starter: $50/month (2 users)

Professional: $500/month (5 users)

Enterprise: $1200/month (10 users)
5. ActiveCampaign
ActiveCampaign tool comes with more than 500 pre-built automation and customer report-building options to make your sales process more accessible. It offers you personalization across all marketing channels and focuses on all essential metrics that matter to your business.
You can integrate your Microsoft, Shopify, or Facebook accounts to start managing leads. You can also automate top campaigns by ROI, top products by sales volume, or any other custom report with ActiveCampaign.
It supports more than 850+ integrations to let you gather omnichannel data and process it in a single report.
ActiveCampaign Allows You To:
Manage contacts & automate campaigns

Segment list of customers and prospects

Create email newsletters to chase leads

Monitor sales progress with advanced reporting tools
Pricing:
Pricing starts at $9/month for 500 contacts (Different pricing based on the number of contacts you want to manage)
6. Pipedrive
With Pipedrive, you can do more than just manage and nurture the leads and drive more conversions to your business. It offers several reports that help you grow your customer base with revenue.
Along with filtering top products by sales volume or all opportunities with a status of progress, you can do much more. Teams can track communications, manage ongoing deals with insights, and generate real-time data reports.
This tool instantly turns insights into a graphical representation, and it helps sales reps to identify revenue generation opportunities better.
Pipedrive Allows You To:
Manage leads, deals, and track communications

Automate marketing tasks

Generate insightful reports to see sales performance

Integrate with different sales applications
Pricing:
Essential: $12.50/user/month

Advanced: $24.90/user/month

Professional: $49.90/user/month

Enterprise: $99/user/month
Understand CRM Reports & Improve Sales Performance
Using custom reports in your CRM can help in generating higher revenue and boost teams' productivity. These reports streamline complex manual jobs and save sales executives time.
If you are not using these powerful reports in CRM yet, it's time to begin playing with data and find more growth opportunities. Regardless of business size, these reports are helpful and make the operations more organized.
Do you want to make more sales?
BIGContacts is the #1 contact management software & CRM to close more sales.