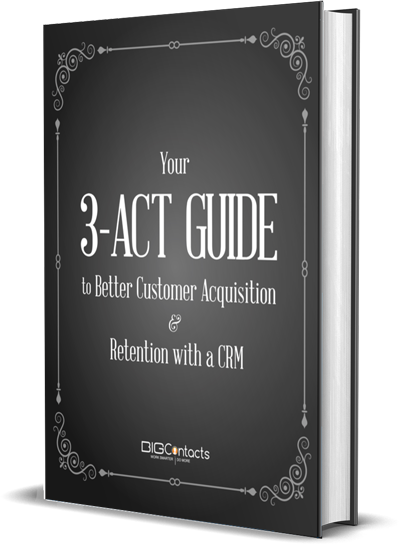 Achieve Better Customer Acquisition & Retention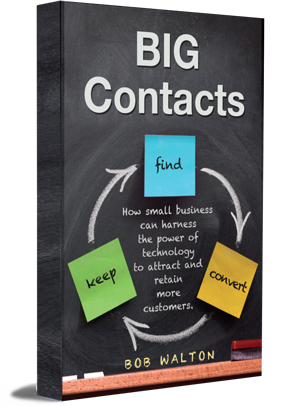 Choose the Right CRM Solution for Your Business
Affordable CRM Tools To Help Organize & Grow Your Business
BIGalerts: System Notifications & Alerts
This is THE most comprehensive and advanced suite of alerts and notification tools in the industry that will give you insights into your business like you have never had before.
BIGalerts allows you to set email and/or text alerts to stay on top of all sorts of activity as it happens in your business. BIGalerts includes: Task Alerts, Meeting Reminders, Email Receipt Receipts, Sales Opportunity Alerts, Contact Activity / Inactivity Alerts and much more…
SocialPro: Social Media Tracking
Automatically update social profile information and photos for all your contacts so that you always have a complete view of your connections.
We use the email address of each contact to search social data from more than 100 sources, and automatically populate their social media profiles (and their photo) right inside their contact record! All you have to do is add/ import a contact along with a valid email address and we handle the rest for you.
TeamChat: Instant Messaging for Your Team
Coming soon
TeamChat is a built-in instant messaging tool that allows you to see which of your team members are currently online – giving you the ability to instantly communicate with one or even all of your team members without leaving your BIGContacts account.
Instant messaging, or "IM" as it's commonly referred to, is a form of text-based, real-time communication, carried out between two or more people over a digital network.
Improve productivity by eliminating time wasted switching between various communication methods such as sending and waiting for a response to an email, calling someone and leaving a voice mail when there is no response, walking down the office to see if someone is available only to find that they are in a meeting, and so on.
In addition to the time savings, you create a more seamless team environment without consideration of geography.
BIGBox: Email Inbox Inside BIGContacts
Coming soon
BIGBox is a full-featured email inbox right inside your BIGContacts account! NO matter what email provider you use today, you can setup your BIGContacts account so that you can read and manage all these emails without leaving your account.
In addition to the convenience of managing your email directly from your BIGContacts account, there are a number of unique features we are making available that you will allow you to manage your contacts in ways that you simply can't from any other program.
As just one example of one unique feature of the new BIGBox – You will be able to create a new contact from an email that you receive in your inbox. Let's say someone emails you but they are not yet a contact in your account. With the click of a button you can add the new contact AND store the email you just received right inside this newly created contact record!
Try BIGContacts for FREE for 30 Days. We Know You'll Love It!
See why we're the best CRM for small business 2019
No credit card needed.
60 seconds to get started.